Caravaggio - Narcissus
Narcissus is a famous painting by the Italian Baroque master Caravaggio. The original size is: 110 cm x 92 cm (43 in x 36 in), oil on canvas. This is one of only two known Caravaggio paintings on a theme from Classical mythology, although this reflects the accidents of survival rather than the historical reality.
Painting link in China Oil Painting Gallery:
https://www.chinaoilpaintinggallery.com/famous-artists-caravaggio-c-141_266/narcissus-p-12489
Narcissus was a frequent topic in literature; by example taken up by Dante and Petrarch. The story was well known in the circles of collectors.
Here we are showing 2 version oil painting reproductions of the Narcissus. The color tone difference was because of the different versions of the original images from our clients.
If you want to buy any Caravaggio painting reproductions, we can paint by your custom order. Our professional artists provide stable museum quality paintings.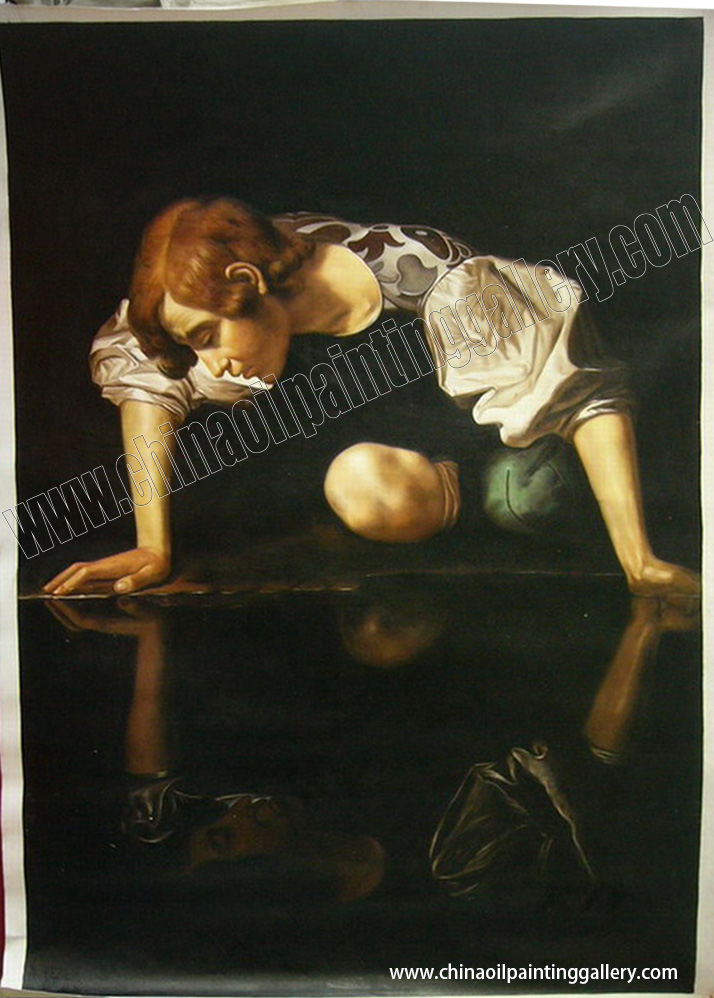 Caravaggio - Narcissus 1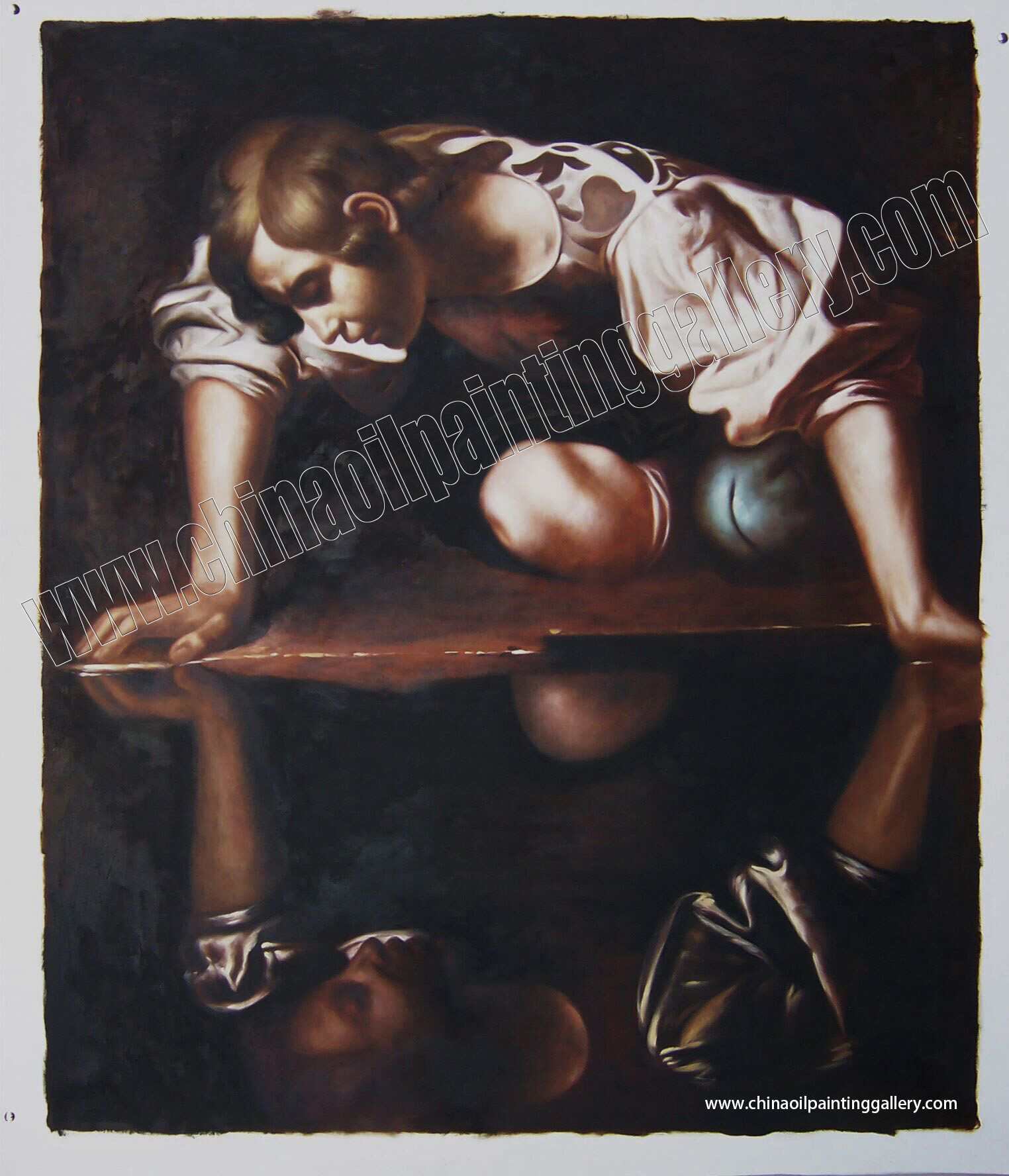 Caravaggio - Narcissus 2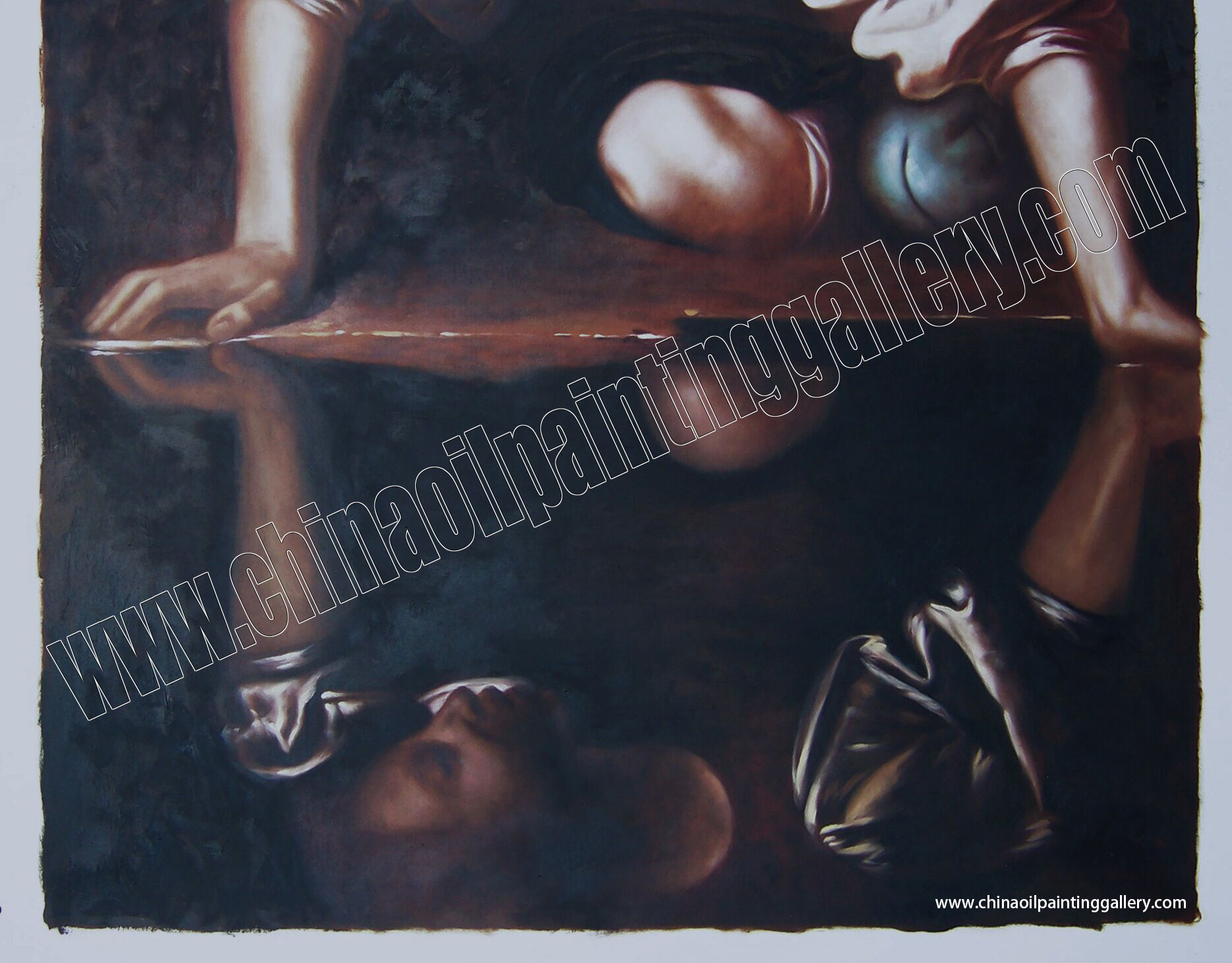 Caravaggio - Narcissus 2 detail 1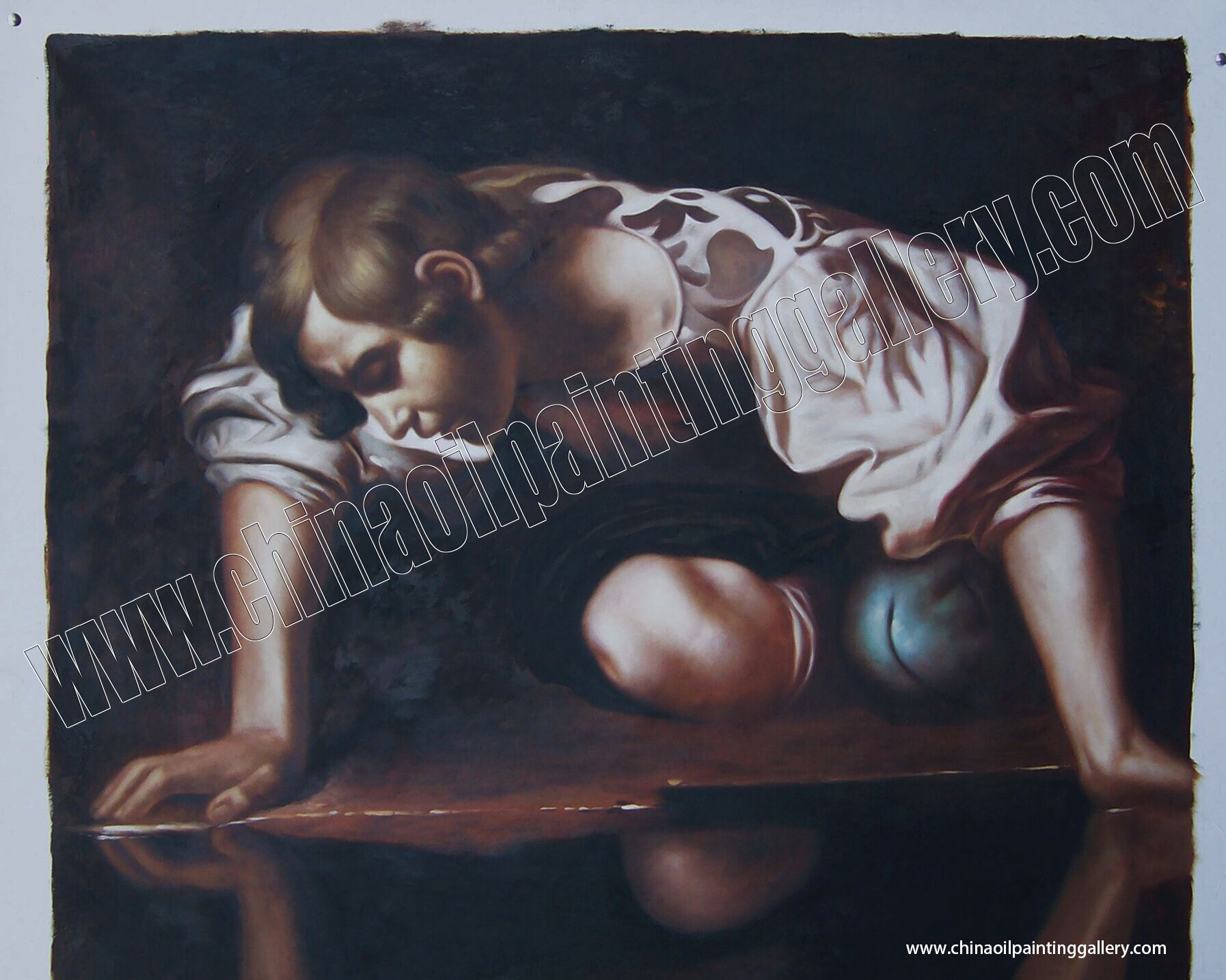 Caravaggio - Narcissus 2 detail 2