Caravaggio - Supper at Emmaus
The Supper at Emmaus is a painting by the Italian Baroque master Caravaggio, executed in 1601, and now in the National Gallery in London. Originally this painting was commissioned and paid for by Ciriaco Mattei, brother of cardinal Girolamo Mattei.
Artist: Caravaggio
Dimensions: 141 cm x 196.2 cm (56 in x 77.2 in)
Location: National Portrait Gallery, London
Period: Baroque
Medium: Oil on canvas
Created: 1601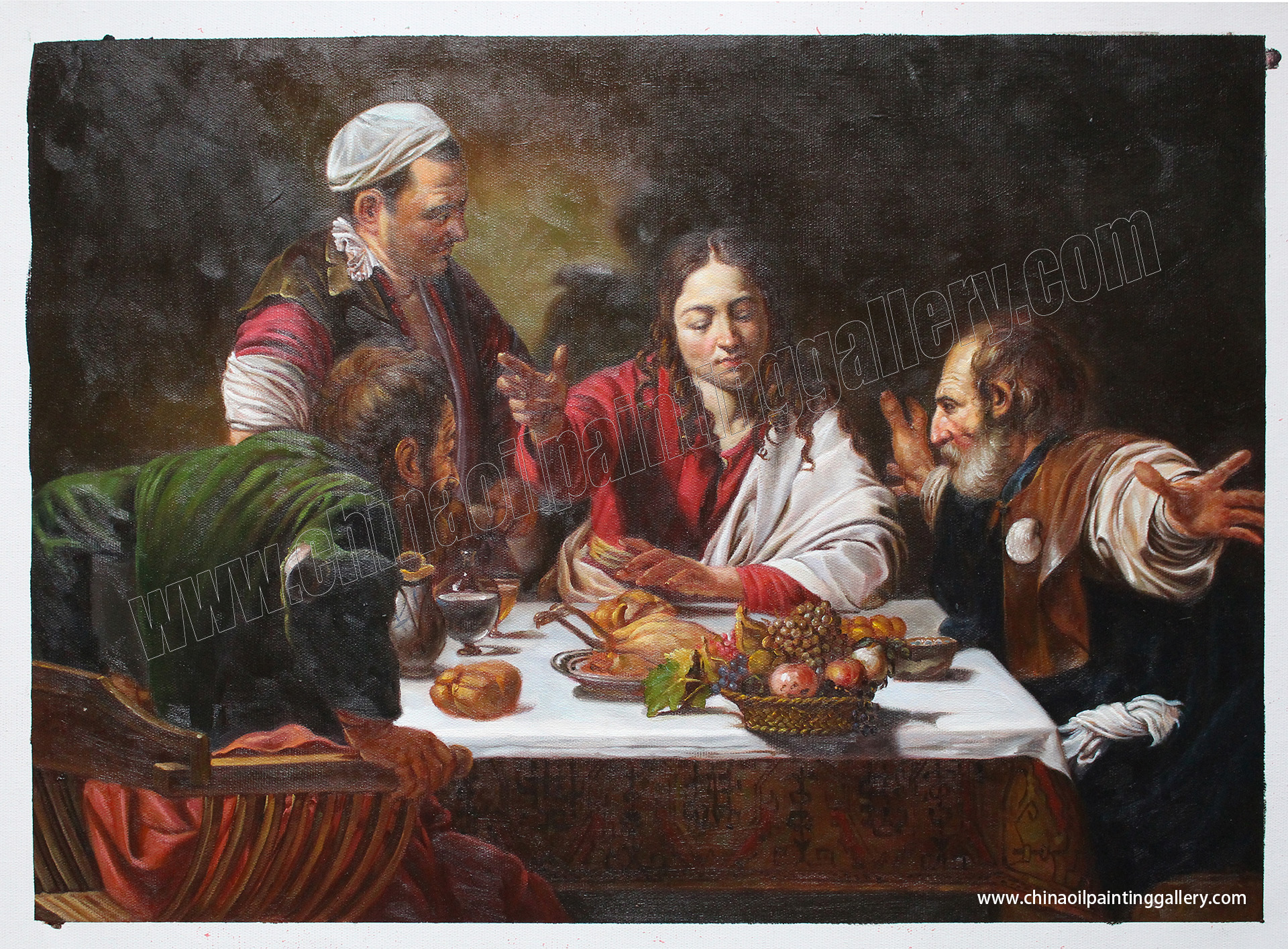 Caravaggio - Supper at emmaus 1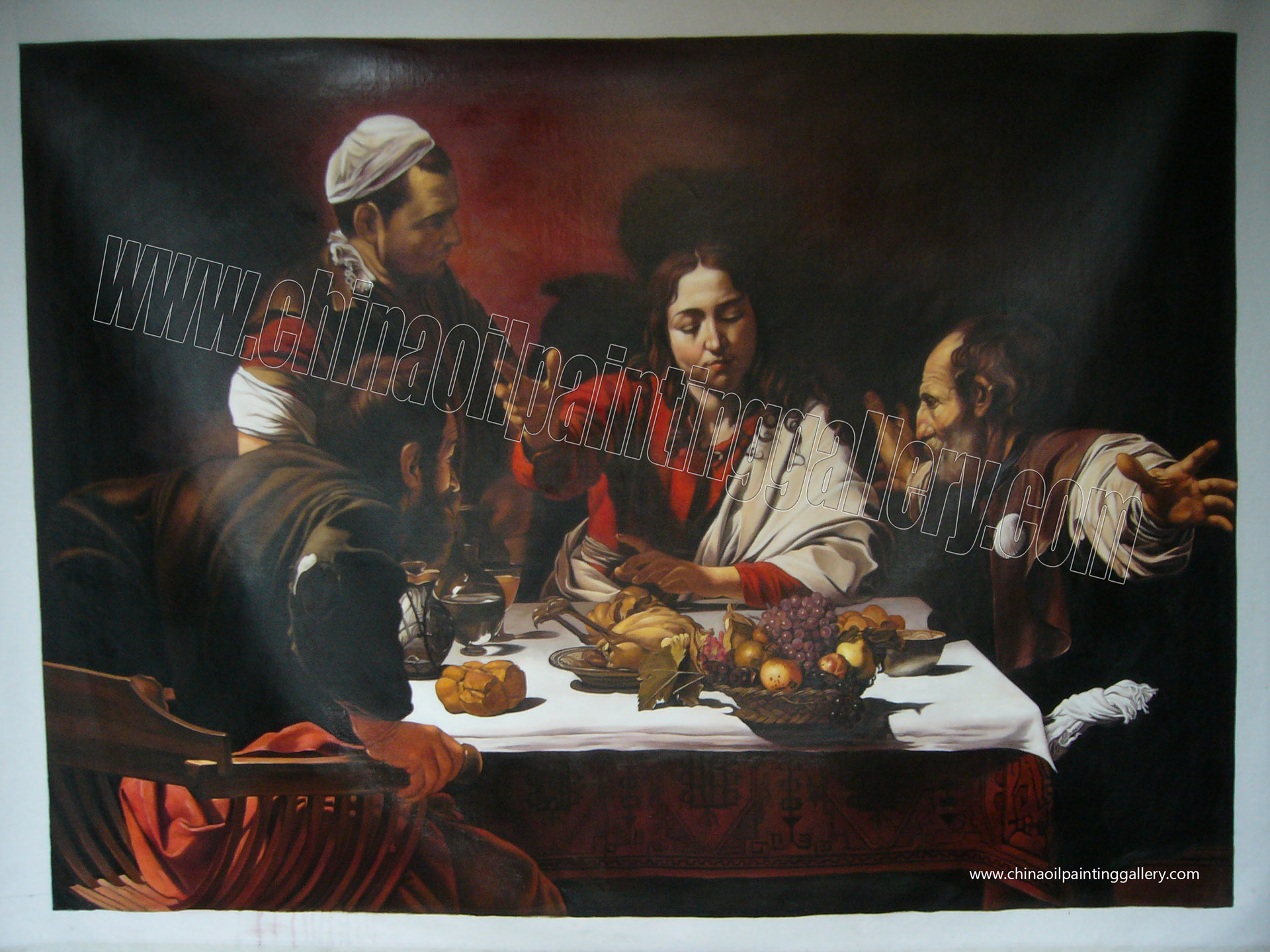 Caravaggio - Supper at emmaus 2
We'd ever painted many times for clients from different countries. Here you can see 2 reproduction photos from our finished orders. Our painting quality is stable because we use only best artist each custom order.
This is the link in our website: